Here's my personnal project I had in mind for quite some time.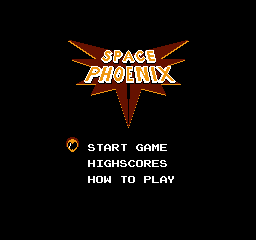 Space Pheonix will be a shoot'em up game where you have exactly 1 hour and 40 minutes to destroy an interstellar weapon before it destroys Earth.
The main thing about this game will be how each level will be organized in two phases:
>The first one is a farming phase where you'll power up your character. It will end when the player decides.
>In the second phase you fight the boss of the current level.
Trying to do a sort of bullet hell game on the NES will be a interesting challenge.