Here's a new background with the final version of the HUD.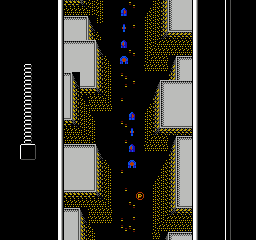 The right side will have an horizontal bar going from top to bottom to indicate the time left to finish the game and on the left side the big square will be part of the sprite showing the equipped spell.
You can also see the first type of ennemy planned for this game with its four frames of animation and the pickup for levelling up your spells.